Sue is a Live Artist ambassador for ChildFund International. Sponsoring children worldwide, and making a difference in the lives of these amazing people of God, is all part of her live events for 2016-2017. For more information about ChildFund, click here. 
The Bridge Ministry - with Candy Christmas, founder
The powerful ministry under the Jefferson Street Bridge in Nashville, TN. My friend and Pastor's wife, Candy Christmas has a greater vision than just feeding the poor - it's the vision of reaching souls for Jesus.
I've spent two Christmases with the children of Landy Orphanage in Jeremie, Haiti. Transforming, gut-wrenching - but always hopeful of a God who never turns His back on children.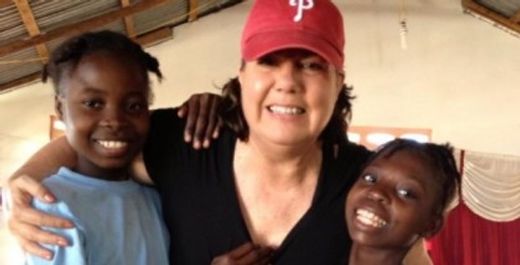 My girls, Magarite and Sophia
Sue Duffield Ministries
P.O Box 2172
Hendersonville, TN 37077
 — (EDT, UTC-04) — (EDT, UTC-04)
Sue will be speaker/singer for the retreat